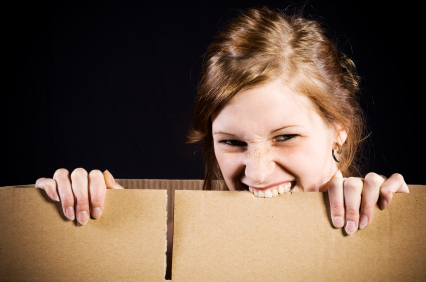 This is a comment I just posted on The Quest for Nutritional Truth: Why I Eat the Way I Eat. I believe it is worth posting as a full blog article for new and fresh discussion (that old article has nearly 70 comments, far too many for my taste to continue commenting personally since not everyone will see the responses).
Jeff says…
Whatup, Dream! I'm glad to see others my age who are actually proactive about understanding nutrition ( :

On that note, you still have a lot to learn man. As do I. Nutrition is an art, just as complex as any other high-caliber art form.

As far as macronutrients go I thrive on carbohydrate as my main energy source. Natural starches including plantains, yams and squash dominate my diet. You should look into metabolic typing, to further increase your knowledge. We definitely ALL need proteins for tissue-repair. With that said, metabolism determines wether we thrive on carbohydrate OR fats as our main energy source. Not everyone thrives solely on fats!

As far as foods, I completely disagree with your view on animals as the ONLY source. I can tell you have definitely studied the lack luster paleo diet! For myself, I consume plants AND animals with plants as the staple. I do agree that animals make a great food source. In turn, I won't touch the standard commercial animal-products as these are far from optimal choices. I would much prefer to hunt wild, natural game like elk or ostrich as my animal choices. One good elk should last for a month or two. Ideally as humans, we will get the most out of an animal who could actually eat us. Like a lion. I desire to consume a lion. After all, we are what we eat. Why not make it to the top of the food chain? Lion meat, would be bomb.

Dairy is not an ideal food choice. It is made by cows for their calves who are in the infantry stage. These calves are too young to find foods on their own, and therefore must drink their mother's milk, straight from the source. As for humans, breast-milk is the far superior-choice as it is tailor-made for our species. Only I'm not going to drink that shit ha ha. It is VERY nutritious, though only necessary for infants.

So much to talk about, in this vast subject.

P.S. None the less, good article man. I like some of your points and insights.

JEFF
I say
I agree we all must continue to learn and I'm glad you enjoyed the article.

Couple points

1. Metabolic typing has no basis in science or reality. I've looked at it, and I find it as valid as vegetarianism.

2. Carbohydrate is not inherently evil, but it is a inferior source of energy as compared to fat, especially saturated. Humans are meant to dip in and out of ketosis, or stay there the majority of their lives. I've lived in the wild and find it ridiculous to think otherwise.

3. Animals are not the only source of real food. I do not believe I stated this in the article. Animals are just always going to be superior to plants. Many "plants" we eat today are not "food" either, as discussed in the article.

4. "Wild" game is probably not as ideal as pasture raised animals. Wild game is prone to parasites and other problems. It's certainly better than grain fed animals, but a romantic fantasy none the less. I would be interested in eating "lion", but then again I suspect the texture may be horrible to humans.

5. "Dairy" is a very broad term. For the record, I don't support "dairy". I primarily support dairy fat, and the protein to a lesser extent. Some people can tolerate the carbohydrate from milk, but I do not believe it does anyone, any good, at all. You're arguments against milk regarding it being made for baby cows is irrelevant, as their meat is not meant solely for our consumption either.

I suggest checking out http://www.paleonu.com for further info on what I've written above.
I'm not in the most "vibrant" mood today. Not good, not bad, just sort of dull while my brain still processes what has happened over the past few weeks in my life. Due to this, I feel my comment came out a little more "raw" than I originally intended. In no way shape or form do I not like Jeff, I just sort of brain vomited into that comment without attempting to add any sort of tone to the text.
Such is the way of the internet =)
In any case, I'd like to make clear that plant "foods" that aren't really food at all include all grains, especially corn, soy, and wheat – and nearly all legumes (beans).
You can chew and swallow these substances of course, but you can also eat Elmer's Glue, Crayons, and cardboard boxes.
You can also cook, ferment, and soak these substances in all sorts of tasty ways, but you can do the same with cardboard. In fact I bet it taste quite good in a slow cooker with meat broth and vegetables. Mmm, cardboard (see above photo).
Finally, I spent quite some time in the North Georgia wilderness the other week. I intentionally went 36 hours on virtually no food, just water, and some tea. I felt great. I "knew" I was hungry of course, but in no way did I feel stressed about eating, or feel any pain/discomfort.
Considering this, I have come to the firm conclusion that humans are meant to be keto-adapted at all times. Not necessarily in ketosis, but keto-adapted never the less. Can ketosis be dangerous? I use to read articles that said so, simply because they contradicted my current views and forced me to challenge my own beliefs.
At this point I find it preposterous to think so, and believe anyone who has lived in the wild for a substantial amount of time would agree.
Not being a "fat burner" is a product of modern agriculture and civilization. Nothing else is even possible, unless you are the exception to the rule and living in sweet potato land.
The idea that ketosis is in any way dangerous to humans is now as valid to me as
vegetarianism (for whatever purpose)
proper strength training/muscular hypertrophy being anything but beneficial to the human body (within our genetic limitations and without the use of synthetic drugs)